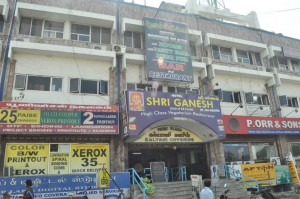 Inspector G. Rajasekar of Mylapore Police Station was found dead in a room in Hotel Picnic Plaza, Luz on Saturday morning.
Police sources said it was a case of suicide.
G. Rajasekar (39) was a resident of Ponneri. He was the inspector (L&O) and had taken up this assignment a month ago.
Police sources say that Rajasekar had taken the hotel room because of pressing official work.
He was taking care of the security measures of the ongoing Panguni festival in Mylapore.
Police Commissioner Rajendran has said that he was going to request the DGP to get the CID to probe this case since, in a note left behind by the dead man, he had named 2 senior officers.
Sources said Rajasekar was under pressure while investigating a twin murder case in Slaterpuram, Mylapore in a inter-gag rivalry. He had not gone home for 20 days and had taken the room at the hotel close to the police station.