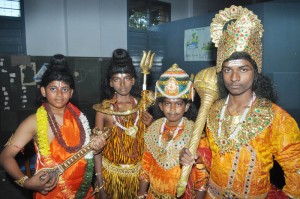 The annual day of P.S.H. School (North) was held on March 11 at the school grounds.
The chief guest for the event was Prof. M. V. Pasubathi, former principal of Kalaikaluri, Thirupanathal. He released the annual book on the occasion.
Teachers retiring during the academy year were felicitated on the occasion.
Students presented many cultural programs.
Seen in the picture are students of class 8 and 9 who participated in the play titled Thurmarnam.