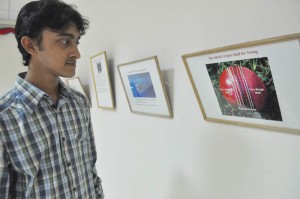 A scientific exhibition titled 'Great cricket controversies and science behind' will be held at the Russian Centre of Science and Culture, 74, Kasturi Ranga Road, Alwarpet from March 31 to April 2 between 11 a.m. and 6 p.m.
The exhibition consist of photos and descriptions about aero dynamics of cricket ball, controversies pertaining to ball tampering, vaseline controversy of English bowler John Lever, science behind reverse swing of ball by using saliva sweetened by eating mints, science behind behaviour of cricket pitch etc.
The exhibition will be inaugurated by K. Jayaramakrishnan, Vice-President, Tata Consultancy Services (TCS).