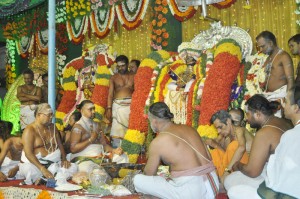 The annual Panguni festival at Sri Kapaleeswarar Temple is an elaborate and colourful event, full of religious and community sub-events.
It draws not only Mylaporeans but devotees from across the city of Chennai.
Featured here are photos taken by the Mylapore Times photographer R. Saravanan of some of the key events of the fest.
You can check here for the calendar of  upcoming event of the fest.
Click here to view the photo gallery.
<< You too can e-mail your best photos of the fest – we will post them here >>