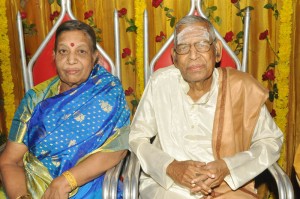 The sathabhishekam of violinist M. S. Gopalakrishnan was celebrated with his wife Meenakshi Gopalakrishnan on June 10 at New Woodlands Hotel.
A violin duet by Ganesh, Kumaresh and party was held on the occasion.
Many carnatic musicians and singers attended this function.
The traditional rituals was held earlier and a formal function was arranged on June 10.
Gopalakrishnan is a resident of Mylapore.