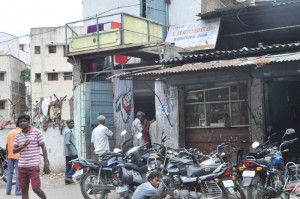 Members of the local unit of the Bharatiya Janata Party (BJP) staged a protest on Tuesday (July 19) near Nageswara Rao Park in Luz seeking the closure of a TASMAC Wine Shop in Mylapore.
The agitation was led by Vanathi Srinivasan of Mylapore – she was a candidate in the recent election to the state Assembly.
Party members said that people had been seeking the shift or closure of this wine shop which they say is close to some temples, alongside the Buckingham Canal and that the activities of people who frequent the shop were affecting people who visit the temples.
They charged that the authorities had not heeded the pleas and hence they resorted to the agitation. Since the demo was not permitted by the city police, the participants were later bundled into vans and arrested.
<< Want to comment on this issue? Post comment here. Or e-mail to – mytimesedit@gmail.com >>