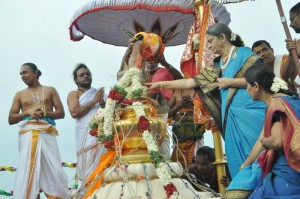 The Kumbabhishekam of Sri Nandalala Temple located at Dr. Ranga Road, Abhiramapuram was held on June 3 between 7.30 a.m. and 9 a.m. at Sri Nandalala Cultural Centre.
The religious events started on June 29. Rituals were held in the morning and in the evenings.
This is organised by Sri Nandalala Religious Trust. Ph:2467 0893.