The Madras Day celebration has been happening in various parts of the city. Here are some of the snapshots of the events that took place in this neighbourhood.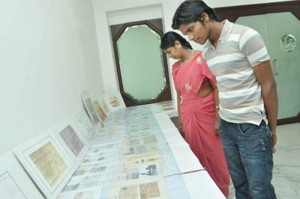 Visitors at the exhibition on British India Maps at Lakshana Art Gallery in Judge Jumbulingam Road, Mylapore.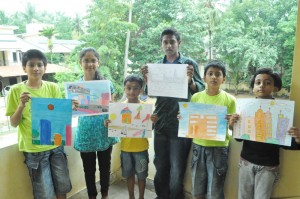 Children display their art work at a contest held at The Children's Club, Mylapore. The theme for the event was Namma Chennai.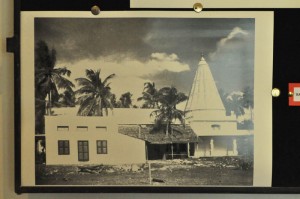 Exhibition of paintings by A. Ananda Kumar and photographs by the late M. K. Rangaswamy Aiyangar at C. P. Art Centre, Eldams Road.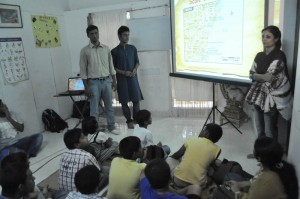 About 25 children gathered for the Map workshop at Kalaa Manjari. They were given a map of this neighbourhood were asked to mark out place they see during the walk they had later. An art competition was also held at this place for them.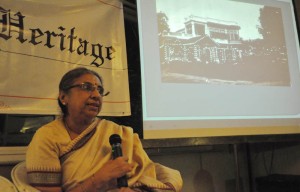 Justice Prabha Sridevan talks on the celebrated lawyer V. Krishnaswamy Aiyar of Mylapore at the Chamiers Cafe on Greenways Road.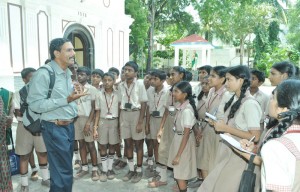 Students of Kavi Bharathi Vidyalaya, Thiruvotriyur at  Luz Church on a walk guided by K. J. Suriyanarayanan.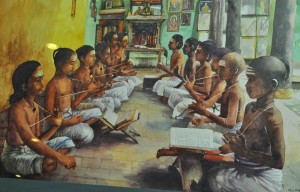 Painting exhibition at The Savera Hotel.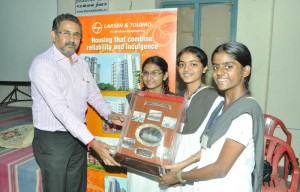 DAV Girls' team from Gopalapuream were the winners of the annual Heritage of Chenai Muti Media Contest held at Srinivasa Sastri Hall in Luz.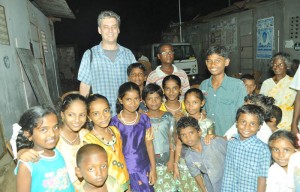 A group of children from Nochi Kuppam gathered with Eric Miller of the World Storytelling Institute in this colony off San Thome. On August 25, Eric organised a story telling event that focused on local, fisher-folk based stories and legends.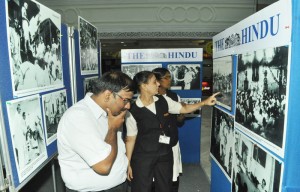 Visitors to the Citi Centre Mall in Mylapore look at photos on Madras' events, people and places of times gone by. This photos featured here are from the archives of The Hindu newspaper.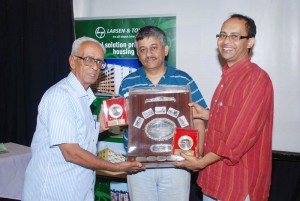 The Madras Open Quiz (English) winners awarded with the rolling trophy. This took place at P. S. School hall.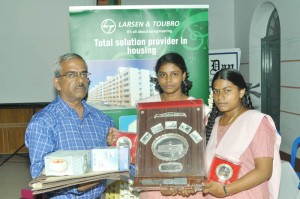 The winners of The Madras Quiz in Tamil. This was held for Tamil medium students at P. S. School, Mylapore.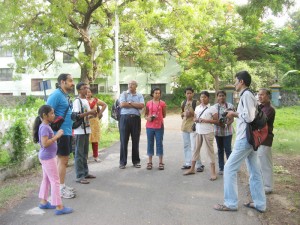 Kids photowalk at Greenways Road organised by YOCee.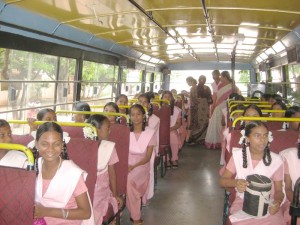 Students of Kavi Bharathi Vidyalaya, Tiruvotriyur in a heritage ride in Mylapore. They went on a ride in a bus spared by Ashok Leyland.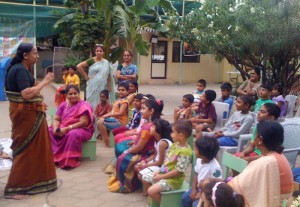 Kids listen to a grandmother telling a story at Bamboola.