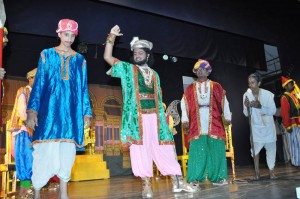 Sir Sivaswami Kalalaya Higher Secondary School, Mandaveli had its annual day on July 27 at Narada Gana Sabha under the theme 'Effervescence'.
Dr. P. Vanangamudi, Dean, T.N. Dr. Ambedkar Law University was the chief guest.
Various cultural events were presented on the occasion. A play titled 'Birbal' was enacted by senior students.
A dance titled Dasavatharam was also presented on the occasion.