Here are two books which have been published by Mylaporeans.
'Faith and Proximate Truths, Interactive essays on the Triad, Philosophy, Religion and Science' is a book authored by Dr. A. S. Adikesavan.
He is a resident of 1, Thiruvalluvar Koil Street, Mylapore.
Adikesavan holds a Ph.D in mathematics from the University of Madras. He retired as Controller of Examination and Head, Maths and Computer Applications, National Institute of Technology, Trichy.
In this book, besides essays on philosophy, religion and science the author discusses sociology and futurology too.
The book also discusses innovative models I (P, C) for the judiciary to curtail corruption and ideas for global unity, peace and care.
Adikesavan says his book can also serve as a 'mini' reference digest and also as a pointer to de jure global government to ensure peace and care.
The book is priced at Rs.300.
The author can be reached at 6516 9345.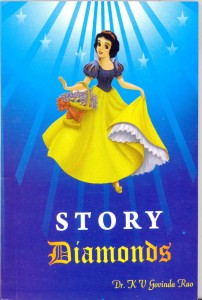 Dr. K. V.  Govinda Rao, editor of the popular 'Wisdom' International monthly digest has authored a book of short stories for children. It is titled 'Story Diamonds'.
This book has about 23 'inspiring' short stories that speak about values of humankind.
Rao says each story has a moral and each page has a quote or an anecdote of a famous personality.
The book is priced at Rs.50. For copies contact 17, Desika Road, Mylapore. Ph: 2499 0327.