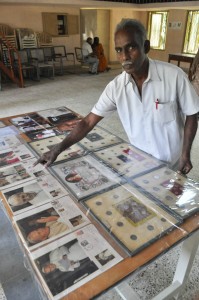 A religious postage stamps and coin exhibition will be held at Dhyana Ashram, Mada Church Road, Mandavelipakkam from Nov.19 to 21.
This is organised by Fr. Thamuburaj.
On display will be stamps from all over the world on Christmas themes, coins issued by the Vatican City with the images of different Popes (seen in the photo), paintings of Mother Mary and Jesus.
This will be open from 9 a.m. to 7 p.m. Open to all.