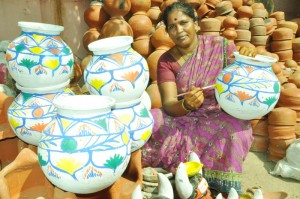 If you wish to shop for earthen pots for Pongal head to ta couple of spots in Mandaveli. Rani (seen in the picture) sells painted pots at the Mandaveli market. You can reach her at 95516 60285.
Another place is to check out are the hawkers at Bazaar Road, off Kutchery Road.
A third place is the potters colony pooposite  Sri Anjaneya Temple in Luz.
Sugarcane has also arrived at South Mada Street. Sales began on Thursday. A piece of cane cost Rs.25.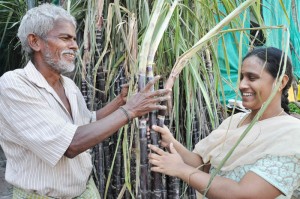 <<< Send us your Pongal celebration pictures to mytimesedit@gmail.com.