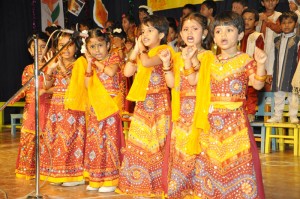 The kindergarten and primary students of MCTM Chidambaram Chettyar Matric. School, Mylapore had their 'kids fest' on March 17 at the school premises.
The students presented group songs in Tamil, English and Hindi, group dances of boys and girls and plays in Tamil and English.
The students of KG presented a skit on Gurukulam, the olden days of teaching and learning methodology.