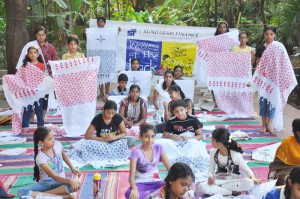 A Warli painting workshop was held at Nageswara Rao Park this weekend for children.
About 35 children in the age group 11 to 14 years participated in it.
Children were taught this form of painting on a cotton duppatta that they took back home after the workshop.
Certificates were presented to all the children who participated in this Warli painting workshop.
This is part of Sundaram Finance's Weekend at the Park Workshop.