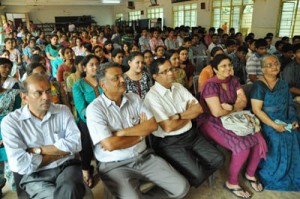 Over 200 past students of Vidya Mandir school in Luz attended the school's alumni meet held on June 16, Saturday in the evening at the school campus.
The meet is always held soon after the school reopens since it enables students who have just passed out of school to attend.
The 'stars' of the evening were four alumni from the 1969 batch. They were J. Krishnan, Uttam Chand, D. Shankar and Kannuswamy.
Over 40 students of the 2012 batch attended.
After a formal meeting held indoors, the guests spilled out in the open to chat, reconnect and enjoy some snacks.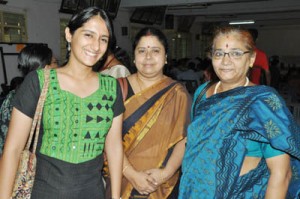 The school principal and her team also took part.
This was also an occasion to bid a warm goodbye to a senior English teacher – Gita Subramanian who retired after about 14 years of service.