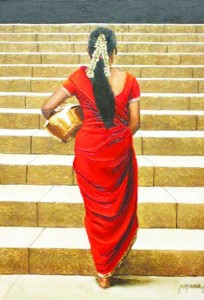 Roots of India, an exhibition of paintings and drawings by M. Ramasuresh will be on display till August 10.
This is being held at Vinnyasa Premier Art Gallery from 11 a.m. to 7 a.m.
The gallery is located at 21/11, 1st Main Road, CIT Colony, Mylapore.
For details call 98845 48695.