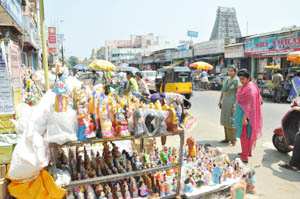 The Navaratri season is back on the mada veedhis.
Hawkers from different parts of the city and outside have set up their wares for display mostly on North Mada Street, off Sri Kapali Temple.
From the traditional to the modern, from cute, small ones to grand images, you can shop for the dolls of your liking.