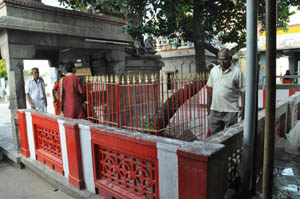 The compound walls and the grill surronding the Punnai tree at the Punnai Vanathar Sannadhi at Sri Kapalishwarar Temple was renovated recently.
Punnai is the sthala vriksham of the temple.
The temple officials said that Mr. Krishnamurhty undertook the task of renovating the reclining walls.
Seen here is a photo of the painted compound wall and grill.