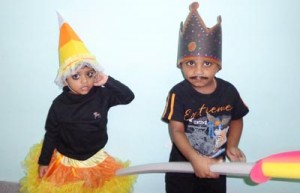 The children of St. Ann's Kindergarten School in St. Mary's Road celebrated Halloween in their school on Nov.2.
Children dressed as pirates, cats, pumpkins and other fairy tale characters had a dress parade. They were treated to special goodies and gifts.
The school can be reached at 2432 6099, 98400 92325.