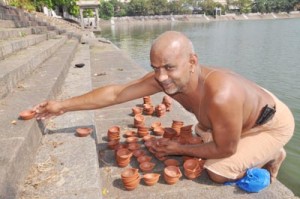 Preparations for Karthigai Deepam are on full swing at Mylapore Temples.
The fest will be held this evening.
Volunteers were seen placing earthen lamps along the banks of the Sri Kapali Temple tank.
These lamps will be lit at 5.30 p.m., says a temple volunteer.
Inside the temple few other volunteers were seen making flower garlands for the evening pooja.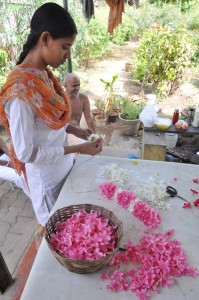 A large chokkattan, number of palm tree branches  tied together, was prepared for the evening's event  in front of Sri Velleswarar Temple on South Mada Street.