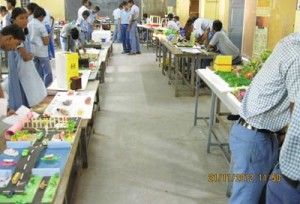 A science exhibition was organised at Savitri Ammal Oriental Hr. Sec. School on Nov.21 at the school premises.
The exhibition was inaugurated by Uma Narayanasamy, Committee member of the school.
The students displayed various science projects and explained to the visitors.
This was organised as per the directions given by the School Education Department, Govt. of Tamil Nadu for schools in central Chennai district.