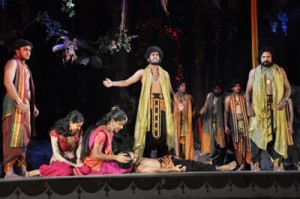 Actors of the Chettinad Players are staging Sundarakandam, an epic drama from Ramayanam.
This was the eighth production of the group which consists of school students on this campus.
It will be staged till Nov.24 at the auditorium inside Chettinad Vidyashram School.
Tickets can be got at the venue or call 2493 8040 for more details.