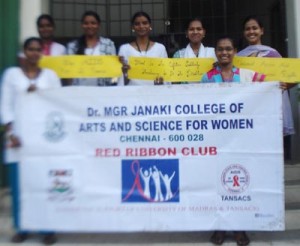 Red Ribbon club of Dr. MGR Janaki College of Arts and Science organised a Human chain on Dec.12
The theme for this event was "Getting to zero, zero new HIV infections, Zero discrimination, Zero AIDS related deaths".
The human chain started from the college campus. Over 200 RRC students participated and created awareness to the general public by holding the placards and banners on HIV-AIDS.
This was organised in association with TANSACS.