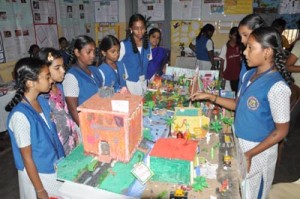 The students of Lady Sivaswami Ayyar Girls School had its annual exhibition at its premises on Nov.30.
The theme for the exhibition was Health and Hygiene.
Dr. S. Sudha Revathy, Research Scholar, National Institute of Siddha, Tambaram Sanatorium was the chief guest.
Students presented models on agriculture and modern world, pollution on air, land and water (seen in the photo), malarial parasites.