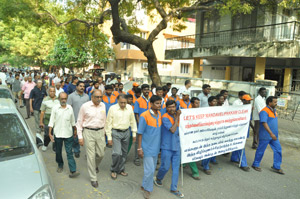 Kalyana Nagar Association and Ramky Enviro are organising a Walk Around Mandavelipakkam to sensiitise people to the need to manage, recycle and dispose garbage properly.
This event is on Sunday, February 10, 8 am onwards from 29 West Circular Road.
Dr. B. S.Ramakrishnan of The Surgical Clinic & Nursing Home, Mandavelipakkam, will flag off the walk.