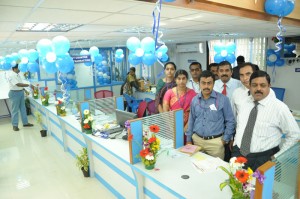 City Union Bank (CUB) opened a branch on C P Ramaswamy Road in Abhiramapuram, close to the Pizza Corner area on the main road.
Its core facility is the ATM where one can deposit cash any time of the day or night and the credit is done instantly.
The branch also accepts TANGEDCO bill payments, Chennai Corporation propery tax and Aavin milk card renewals.
The branch functions 6 days a week, 9.30 am to 1.30pm, 2 to 3 pm, Monday to Friday, and on Saturdays – 9.30 to 11 .30am.
Address – 64A, C P Ramaswamy Road. Phone – 24995191.
The branch manager is Hariprasad S.