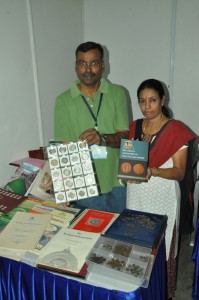 An exhibition of vintage and unique coins an currencies is on at the Kumararaja Muthiah Auditorium inside the Chettinad Vidyashram school campus, opposite the Sri Ayyappa Temple.
The show is hosted by members of the Madras Coin Society. All kinds of coins – from the Sangam age to a 1000 rupee Indian currency note are exhibited here.
The show is on till March 31 evening and is open to all. Admission is free.