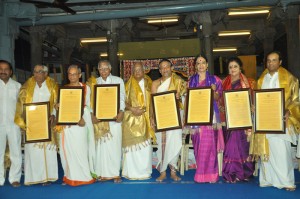 Senior Bharatanatyam gurus of Chennai Sudharani Raghupathy and Chitra Visweswaran were honoured at the opening evening of the annual Vasantha Utsav art fest that began at Sri Kapali Temple, Mylapore on May 1.
A huge holiday crowd was at the free event which is hosted by a Trust that is run by retired IAS officer C K Gariyali, also a neighbourhood resident.
The sishyas of guru Sudharani Raghupathy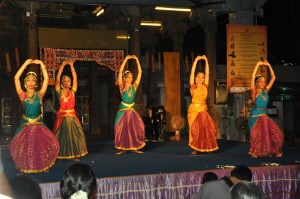 later presented a dance recital.
The recitals are held every evening. fere the schedule at www.kutcheribuzz.com