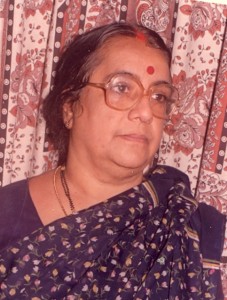 Vasanta Rajagopalan aged 77 years, passed away peacefully at her residence on May 26, 2014. A resident of R. A. Puram for over three decades, she was known for her radiant warmth and lovely smile. With a face that blossomed spontaneously, 'Vasanta (spring season in Sanskrit) was an apt name for her.
Born and raised in Kolkata, she graduated from Lady Brabourne College with distinction, and from Kolkata University as a rank holder in MA. She spoke fluent Bengali and was an accomplished singer of Rabindra sangeet. An avid tennis player, she was secretary and later president of the only surviving women's tennis club in Chennai, the T. Nagar Ladies Club.
Her family describes her as deeply compassionate, one who enjoyed traditions, and practiced the adage that charity begins at home. She is survived by her husband V. K. Rajagopalan, son Dinesh, and daughter Lata. They can be contacted at 60, 1st Main Road, R. A. Puram. Ph: 24358603 / 9884772742.
– Contributed by daughter Lata Kumar.