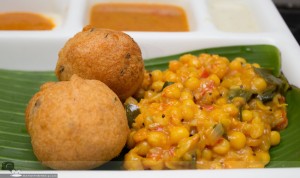 On August 22, a Mylapore Food Walk will be conducted as part of Madras Week celebrations. The group will be taken around Mylapore to sample food from different restaurants and outlets offering bondas, bajjis, filter coffee, rose milk, goli soda and other popular favourites.
The meeting point is the Mylapore Head Post Office on Kutchery Road at 4.30 p.m. No registration required. Contact Sridhar Venkataraman at sridharve@gmail.com for details. 
Photo Credit: Karthik Ganapathy, clicked during the Mylapore Festival Food Walk in January this year.