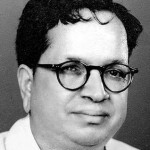 Today is the 45th anniversary of Carnatic singer Madurai Mani Iyer, famous for his unique style. The tribute programme will be observed at 5.45 p.m. The recorded songs of the singer will be played to the audience from 6 p.m. onwards.
On August 10, rasikas of Madurai Mani Iyer will gather at the same venue at 4.45 p.m. The chief guest will be V. Ramnarayan, editor-in-chief of Sruti magazine. Excerpts of live concerts of the legend will be aired.
At Vivekananda Hall of P.S. Higher Secondary School, Mylapore. Ph: 98413 13527.