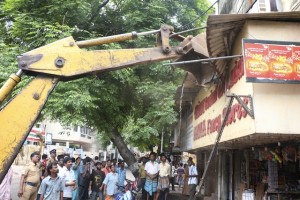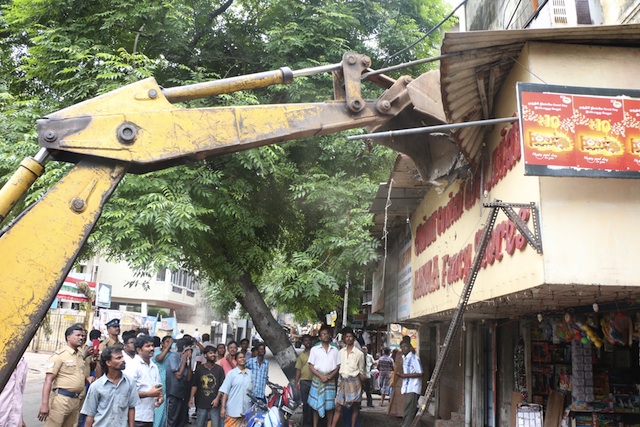 Chennai Corporation has started a drive this morning (Sept.16) to remove all encroachments and unauthorized structures on one section of the busy R K Mutt Road, on the Mandaveli side. The work began this morning at the MTC bus terminus end and local civic engineers said that t=it would cover till the Mandaveli Post Office end of this road.
A posse of local policemen provided security to the operation in which even JCB was used to knock down protruding sign boards and sunshades and knock down structures on the pavements.
The intention seems to be to clean up the pavements on this busy road.
Some time ago, the Corporation had held a public meet to diuscuss plans to have a flyover at the Mandaveli junction, running west-east. But the majority public view was that if such a facility had to be built it must run north-south and over R K Mutt Road since that traffic stream was heavy most times.
One has not heard yet on the fate of the project though even the Mayor said that if the public view was to be pursued then many buildings and houses would be affected.