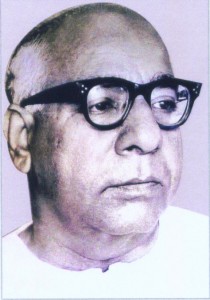 N. Ram, chairman and publisher , The Hindu group of newspapers and Dr. Y. G. Partha sarathy, educationist and founder of PSBB Schools will be guests at the birth centenary celebrations of journalist Rangaswamy Parthasarathy to be held on May 17 at Mylapore.
Rangaswami Parthasarathy, also known as Mail Parthasarathy or MP to his colleagues was a well known journalist of the 20th century. He worked as the news editor in The Hindu for many years and brought new dimensions in news projection.
He had earlier worked in the now defunct eveninger of this city, The Mail.
After he retired, he authored a series of books on journalism, some of which are prescribed as text books for students of journalism even today. He was also a recipient of the N. RaghunathaAiyer Memorial Award for excellence in Journalism.
The event will be held at Raga Sudha Hall, Luz Avenue, Mylapore, 5 p.m. To RSVP contact 09600083945. Email: ramamoh55@yahoo.co.uk.