DANCE and DRAMA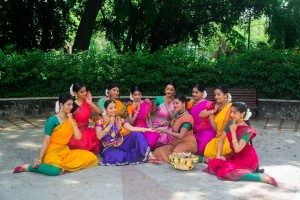 DANCE DRAMA
Feast on the story of the Kuravanji. A dance drama as a part of the Vasant Utsav at Kapali temple. L. Murugashankari and students of Kalai Koodam will present the Tamizharasi Kuravanci written by Varadhananjaya Pillai. On May 12, 6.30 p.m.
BHAJA GOVINDAM DRAMA
Mahalakshmi Ladies Drama Group, an amateur drama group run by women, is staging their new drama – 'Bhaja Govindam' describing the life history of Adi Shankara from May 11 to May 14. Episodic, the play threads Shankara's key phases in his life with cuts to Periyaval of the Kanchi Mutt and a present day couple's relationship with the acharyas and their philosophy. At BVB, Mylapore, 7 p.m.
ART
WATERCOLORS
Gallery Lv Sri Parvati is unveiling the exhibition 'Summer Showers'. The water colour exhibition has works by established artists like SEnathipathi, Muralidharan, Douglas, Asma, K. Srinivasan, A.C. Rajasekar etc. as well as young aspirants such as Anand Kumar, Saravanan, Saravanakumar and many more. At 28/160, Eldams Road. 24353341, 9884075453.

CHARCOAL ART
An exhibition of charcoal and ink paintings by artist S. Jeyaraj is on at Tangerine. At 5, Murray's Gate Road, Alwarpet. Ph: 24355834.
WORKSHOP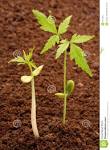 TERRACE GARDENING
Ashvita Bistro & The Offshoot is conducting an Organic Terrace Gardening Workshop for children. In this workshop children will learn about soil, seeds, plants, about cuttings and more. The workshop is for kids aged 5 and more. It is a free workshop.To register, Sms " Terrace " with your kids name & age to 9791088189.
On May 12, 4.30 p.m. At Ashvita Bistro, No. 11, Bawa Road, Alwarpet, Chennai 18.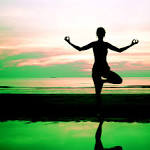 ART OF YOGA
Talk and demo on yoga titled ' Health, Harmony Balance – Everyday, Effortlessly'. Learn about how yoga has its roots in classical Indian plilosiphy, how to channel your breathing to achieve goals and more. Demo sessins of the practise of Vedic chanting. The event is on May 16, 6.30 p.m. At Ashvita Bistro, No. 11, Bawa Road, Alwarpet, Chennai 18. Ph: 9791088189.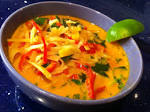 TASTE OF THAILAND
Learn to make favorite Thai foods like prawn with basil, Thai fried rice, red curry with vegetables and more in this workshop with Chef Sara Koshy. Price is Rs. 1000 per person. On May 10, 3 p.m. At The Gormei Market, 6, CIT Colony, 2nd Main Road, Mylapore. For details contact 42172229.