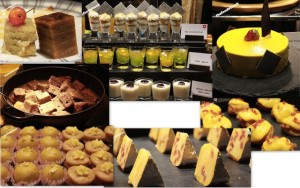 If you are a foodie then the Goan Food Fest laid out at the Colony lobby restaurant at RainTree Hotel, St Mary's Road must be your destination now. For, chef Vasco Silveira from Panjim, Goa is here cooking the best Goan dishes you may not have tested even while in Goa on holiday.
Vasco runs his own restaurant, and its been around for 30 odd years and his foodie clients fly in to not only holiday in Goa but dine at his place.
From the vintage to the less known, the chef has with chefs of this hotel laid a spread for a buffet treat. Yes, much of the spread is meat and fish but there are some cool veggie dishes too. Open for lunch and dinner. You can also order your drinks here. The food fest ends on June 28.
Photo courtesy- S B Nambiar