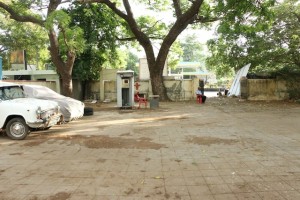 Looking for a paid car parking lot in Mylapore? get it done now in Luz. The parking lot managed by Sri Kapali Temple on its own plot on Luz Church Road has opened and some 20 cars have found a place here and more can be taken in.
The charge is Rs.3000 p.m. and the booking has to be made at the temple's office on the temple campus, ( entry to office via North Mada Street, Mylapore)
This plot was recovered from leased land that was used by Mylapore Club.