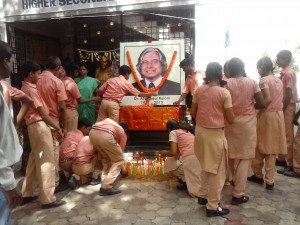 Students of M. P. Aanandh Matriculation Higher Secondary School, Mylapore paid a tribute to Dr. Abdul Kalam on Wednesday, July 29 at the school premises.
The event started off with a two minute prayer followed by a small song on his thoughts. Later, all the students, more than 700 of them, lit candles in his honour.
The school is located at C. I. T. Colony, Mylapore.