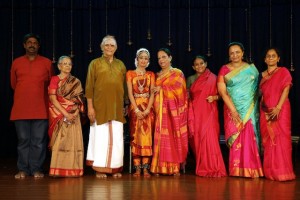 Anjana Ganesh, aged 12 relocated to Mylapore from US this summer with her parents Ganesh and Krithika.
Having been a student of dance guru, Indrani Parthasarathy for the past 6 years, she pursued Bharathanatyam here. She performed her dance arangetram on June 28 at Smt. Sivagami Pethachi Auditorium. She was blessed by mridamgam maestro Umayalpuram Sivaraman, dance guru Nandini Ramani and dancer Bragha Bessel apart from her great grandmother, grandparents and family members
The Ganesh family now lives in Anandapuram.