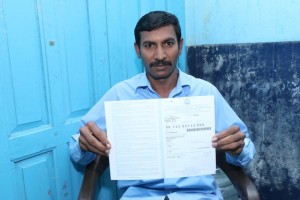 The new Meterowater card for consumers is ready and will be distributed from Wednesday. Officials had said last week that this would start on Monday but the officials at the depot in Alwarpet, Dr Ranga Road – C P Ramaswamy Road junction said the teams would be ready only on Wednesday.
Consumers who have paid all taxes ( water, sewerage) till date will be given the new cards. at the local area depots. Those who have not will have to do so and then get the new cards.
if you have serious issues about the payments/rates you may approach the senior officer at your local Metrowater depot/office.