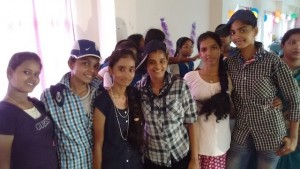 The daylong cul-festival called Sizzle, hosted by Venugopal Vidyalaya at its Mandaveli campus witnessed lots of events on Saturday. The group dance show though aroused the biggest interest as the music upped the spirits and the swinging young dancers brought some  zip to the fest.
It was a quiet start to the fest at this campus near the Mandaveli MRTS rail station as small events got underway in classrooms. The big shows took place in the biggish hall in one block.
Close to 20 schools took part. From Dumb Charades and JAM to mehendhi design and dances, the standard events made Sizzle.