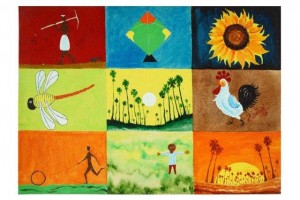 Two special artists – R. Udhaykumar and K. Narasimhalu will be showcasing their art work at Savera Hotel on Aug 28. The show, organised by Heart Beat Foundation, will be inaugurated by actor Sivakumar and director Vasanth Sai.
The debut show of the Trust was held in Nov 2014 by artist R. Udayakumar at Gallery Sri Parvati, Alwarpet. Udaykumar, aged 40 years, suffers from spinal muscular atrophy that limits body movements. He has used his right thumb and index finger to paint and is assisted by his endearing parents who have to mix colours and push the paper.
K. Narasimhalu, aged 39 years, suffers from cerebral palsy and uses his feet to paint and to do embroidery.
The show will be open for art lovers on Aug 29 and 30. For details contact 9940198135, 9884075453.