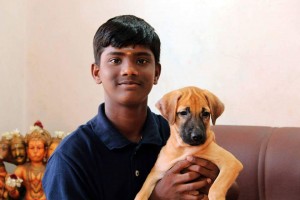 Arun Vijay is 17 years old and a high schooler. He is also a pet groomer of acclaim. Vijay has been grooming dogs since the age of 12 and now works with many famous names in the city. He was a resident of Chidambaraswamy Street, Mylapore, and a student at a nearby corporation school until a few months ago.
In his childhood years, Vijay learnt the ways to handle dogs from a vet in his village near Thiruvannamalai. He has added to those skills by picking up some tips from trainer Ronnie Anderson.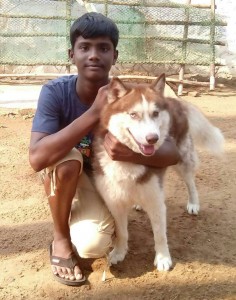 Vijay handles any breed – be it a fierce Rottweiler or a loving lab. He manages to juggle studies and his work – 'I schedule my intense grooming sessions on weekends, and do everyday upkeep grooming after school he says'. He hopes to start a professional grooming service in the future.
Contact him at 9500815522