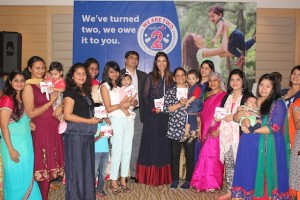 The Alwarpet-based boutique birthing centre called Motherhood is celebrating its second anniversary now. Over 100 young mothers who had a unique maternity experience with the hospital joined the celebration and shared their 'comfort memories', a media note from the centre says.
A vaccination package, "Vaccicare" was launched for young babies to provide the best vaccination care. Also a vaccination camp with free consultation on Flu vaccination was organised. This camp would be conducted till 30th September.
The milestone occasion was honoured by Dr Rehan, chairman, Motherhood Hospitals who inaugurated the second anniversary celebrations.