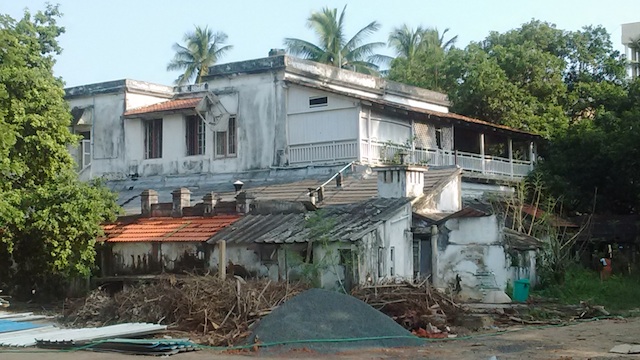 Another place of heritage and history in the area will soon be wiped out as new development takes place here. Sadr Gardens, a magnificent mansion located off Kasturi Ranga Road, Alwarpet is to be brought down. Preliminary work is on now..
This mansion was the 'Sadr Adalat', the chief courts of appeal from courts administering Hindu and Islamic Law for different types of cases.
The Sadr Courts of Madras were situated in this mansion-campus.
This was then a hub of legal cases in what was scrub jungle and paddy fields. In fact, the area south of Parthasarathy Gardens was paddy fields.
Some say people condemned to death at the court were hung from a tree in an area opposite where Narada Gana Sabha's auditorium stands.
Those courts were later amalgamated to form the High Courts in the Presidencies in British India.
Later, 'Sudr Gardens' came to be the residence of Justice Basheer Ahmed Sayeed, former judge of the Madras High Court and celebrated advocate. His name and that of another luminary, Bashyam Iyengar was hyphenated to give this street the name it sports today.
Justice Basheer was at the centre of the foundation of SIET College for Women, Teynampet. This property must be part of the Trust that runs the college and allied activities.