Two temples in the neighbourhood are celebrating Navarathri from Oct 13 – 22 .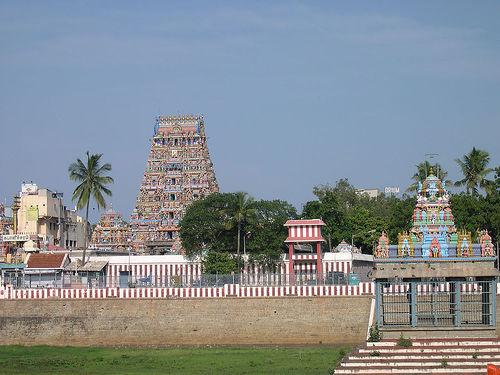 At Velleswarar Temple, Mylapore, a special abhishekam will be held for the Goddess in the morning followed by special alankarams in the evening. Highlights include anna vahanam (Swan) on Oct 13, kamadhenu vahanam on Oct 14, mahishasura mardini on Oct 20 and kamba nadi Shiva puja on Oct 21. Music and dance programmes will be held in the evening, 6.30 p.m. onwards.
At Virupaksheeswarar Temple, Mylapore, an abhishekam will be held for Visalakshi Amman in the morning everyday. In the evening, the deity will adorn special alankarams which include kuthirai vahanam (horse) on Oct 13, Raja Rajeswari alankaram on Oct 14, Saraswathi alankaram on Oct 15 and rishaba vahanam on Oct 17. Music programmes will be held after 6 p.m.