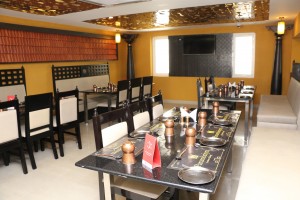 If you are looking for traditional south Indian food for lunch or dinner, here is a place to check out. Parambriyam restaurant is now open on T. T. K. Road.
The restaurant is part of a chain and has branches in Nungambakkam, Anna Nagar and Velachery. The food offered is a mixture of Andhra and Tamil cuisines. Though vegetarian options are plenty, the restaurant's signature dishes are the non-vegetarian ones.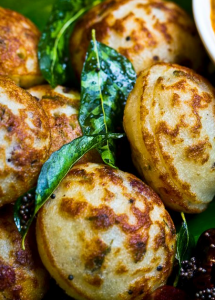 The restaurant is decorated in traditional and modern styles – the reception has on display old-time vessles in bronze like water pots, food carriers and tins; at the place settings, traditional copper coated tumblers replace glasses. Cozy and comfortable seats in eating areas and warm colours on the walls add to the appeal of the place.
The speciality of the restaurant is Chettinad food – sample thala kari, keema urundai, meen kolambu in the non-vegetarian options and poondu kolambu, appam and kuzhi paniyaram for vegetarian options.
The menu also includes some Chinese, tandoor and grilled items like noodles, fried rices, naans and soups.
Open for lunch and dinner. Located at 316, T. T. K. Road, Alwarpet (near Narada Gana Sabha). Ph: 24994494, 24994495.