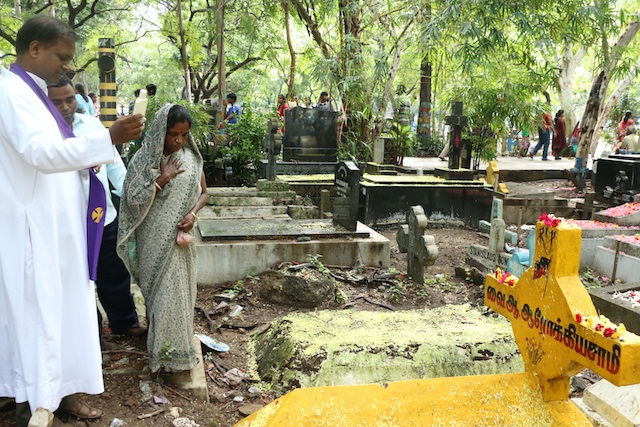 Since early Monday morning people have been streaming to the graveyards for Christians  in the local area – on St Mary's Road -and Quibble Island – to pray for the departed as they observe All Souls Day today, Nov.2.
There were minor traffic jams on Dr D G S Dhinakaran Road as the rush grew at Quibble Island.
At the Chennai Corporation cemetery on St Mary's Road, Mandaveli priests blessed the graves here.  St Lazarus Church manages this section of the graveyard here.
The archbishop of Madras-Mylapore diocese was expected to symbolically bless the graves at Quibble Island this evening.