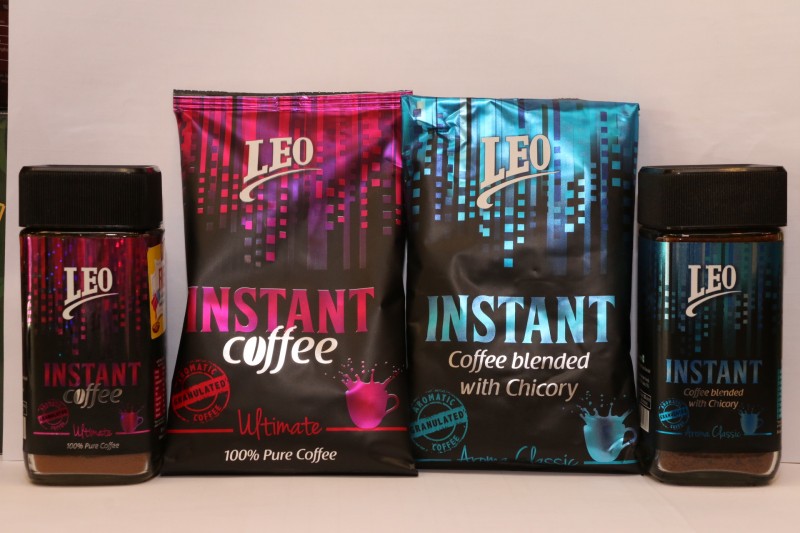 Leo Coffee – the name has been a symbol of aromatic filter coffee for a long time. Now, in keeping with changing times, Leo Coffee has introduced instant coffee at their outlets.
At South Mada Street, Mylapore, the smell of fresh coffee leads you to the store. The outlet sells roasted beans, pre-ground mixed coffee powder, tea dust and more. 
The instant coffee powders are also available. Three types have been introduced – coffee blended with chicory in a 70 : 30 ratio, coffee blended with chicory in a 60 : 40 ratio and coffee without chicory.
If you are a coffee lover and trying to find 'your' coffee, try their combo pack. 5 types of special Leo coffee mixes, each 200g, are in this pack.
In addition to this, Leo also offers special mixes – Madras Coffee Blend, Degree blend to name a few.
For more details, stop by the store at 18, South mada Street, Mylapore, or find them online at www.leocoffee.co.in.