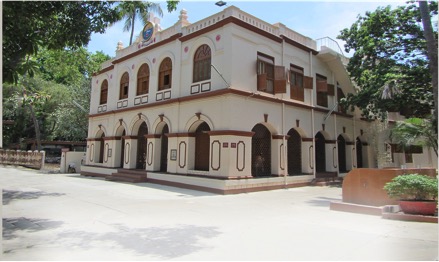 The renovation of the old temple at Ramakrishna Math, which was taken up in June this year, has been completed. The renovated temple will be re-dedicated at a ceremony to be held on Nov 25.
A special puja for Sri Ramakrishna and a homam will be held in the morning. In the afternoon, there will be a cultural programme and sharing of reminiscences by monks and devotees. A concert by popular vocalist Nithyashree Mahadevan will follow the evening aarti.
The foundation stone for this temple was laid down by Swami Brahmananda in August 1916. Since then, several pujas, bhajans and spiritual discourses have been conducted at this temple. The original structure was retained in the process of renovation.
The process of restoration involved an expenditure of 40 lakhs. To preserve the heritage of the temple an endowment of Rs. 10 lakhs has been set up. Those willing to contribute can contact the Math at 31, Ramakrishna Math Road, Mylapore. Ph: 24621110.