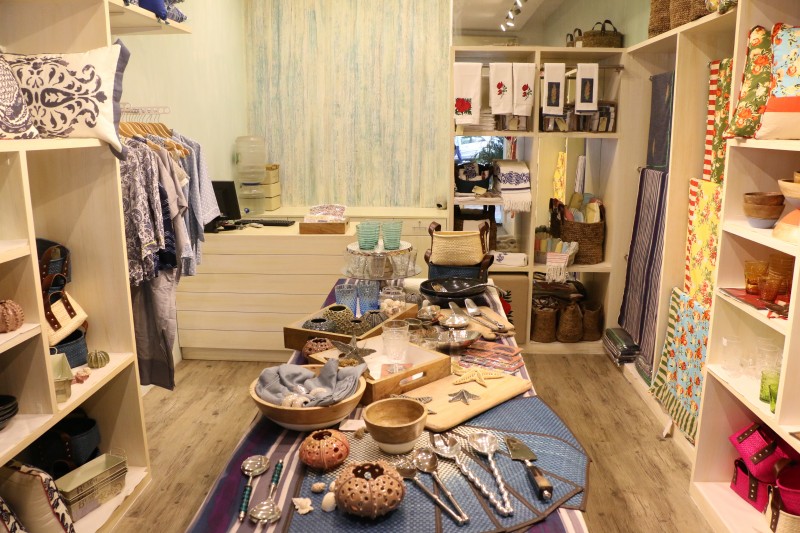 The second store under the Azure banner, Azure HOME,  is now open at Alwarpet. This store stocks home needs – bed linen, table ware, cushion covers, and more. Owner of the store is Dipu Krishnamurti. She says that ' Azure, as a brand was made to capture a general feeling of optimism, cheerfulness, innocence' and this is reflected in the HOME store also.  
Particular attention is paid to the fabrics and materials used in creating the products. Bed linen and cushion covers are available in cotton, linen and silk and table ware in steel, wood and ceramic. Sleepwear is available too – comfortable cottons in bright. bold prints.
All the designs reflect the beach-side vibe of Chennai. Shells as candle-stands and star fish as decorative pieces are popular pieces.
Vibrant colours and trendy designs make it a fun place for shoppers. Bulk orders for select items are also underaken. Store located in the Corporation Complex, C. P. Ramaswamy Road, Alwarpet (Opp. Shilpi). For details call 24672773.